What are the advantages of a Nickel Boron BCG?
Are they worth the money?
Do I need one in my AR15?
Below are the top 3 reasons your AR15 might need one.
Reason #1 - Reliability
Of all AR15 parts, the bolt carrier group is without a doubt the most critical component for proper functioning. It is not only the most complicated component but also the hardest working one as well.
The bolt is the forward-most part of an AR BCG. It must properly contain the high chamber pressures of the 223/556 cartridge (52,000 - 70,000+ psi) or 300 Blackout cartridge (55,000 psi) during firing. It is also responsible for guiding the firing pin to the primer, extracting and ejecting the fired case, feeding the new cartridge into the chamber and, finally, locking properly into the barrel extension.
---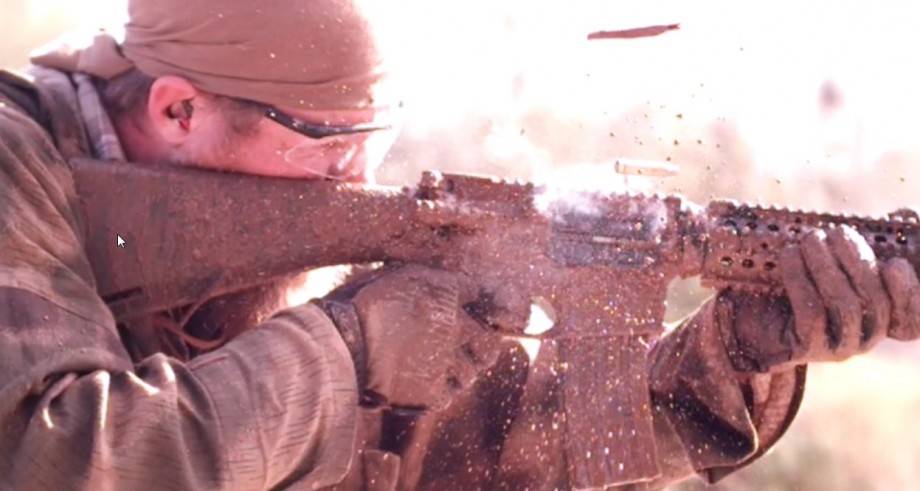 ---
Ideally the Bolt Carrier Group accomplishes all of this even when dirty and neglected time after time without fail. The fact that most bolt carrier groups in most rifles are able to accomplish all of these tasks with boring reliability is a testament to the design genius of Eugene Stoner.
All of these tasks benefit from proper lubrication. Proper lubrication reduces friction between the mating surfaces of the carrier, upper receiver, cam pin, bolt and barrel extension. Lack of lubrication in these areas increases friction and can result in loss of carrier velocity and failures to properly feed, extract or eject rounds.
This is where a Nickel Boron bolt carrier group really shines. Nickel Boron is an advanced metal finish that offers high resistance to wear and corrosion as well as having an ultra low co-efficient of friction.
When the critical surfaces of a bolt carrier group (both inside and out) start out with a low coefficient of friction, everything cycles smoother and less lubrication is required.
This is also the reason that some of the best barrel manufacturers in the world use Nickel Boron plated barrel extensions on some of their higher end barrels. Ballistic Advantage is one such company and their excellent line of BA Hanson barrels uses Nickel Boron plated barrel extensions because of all the advantages that this finish provides.
---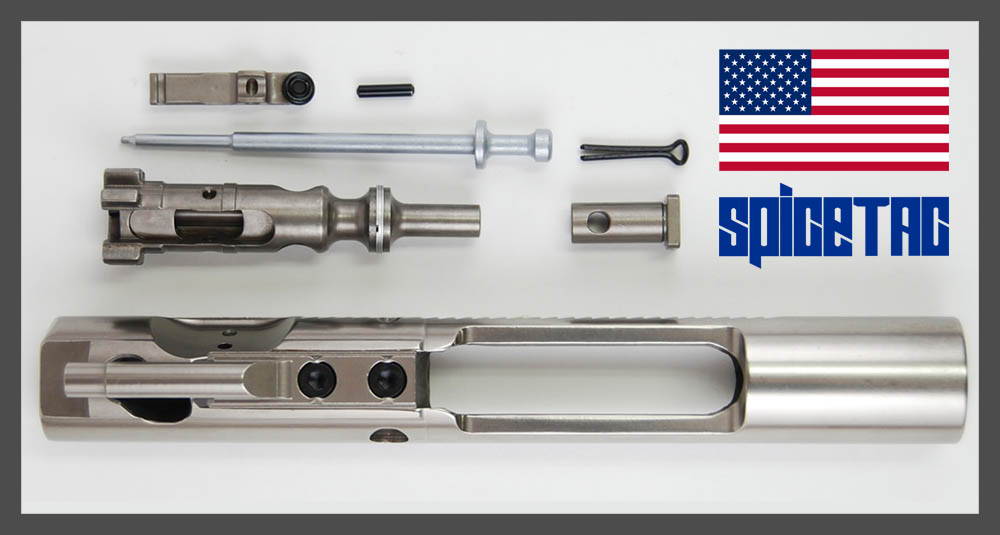 ---
Above: Toolcraft brand Nickel Boron Bolt Carrier Group in 5.56 caliber shown disassembled.
What this means in practice is that a Nickel Boron BCG will still be slick even when the lube has evaporated, run off or been burned off during shooting. The result is increased reliability when the rifle is dirty or under lubricated. This is even more important with an AR pistol or a suppressed gun. Due to the short gas systems in AR pistols they tend to get dirty faster than AR15s with longer gas systems. Suppressed guns blow carbon fouling back into the action and can really benefit from the self-lubricating properties of Nickel Boron.
Reason #2 - Easier to Clean
A Nickel Boron BCG with its slick surface will clean up quite a bit easier and faster than a standard BCG with a phosphate finish. The rough phosphate tends to hold the dirt and grime while the Nickel Boron doesn't seem to as much. You will still get carbon build up on the tail of the bolt, but that's going to happen no matter what finish you have.
---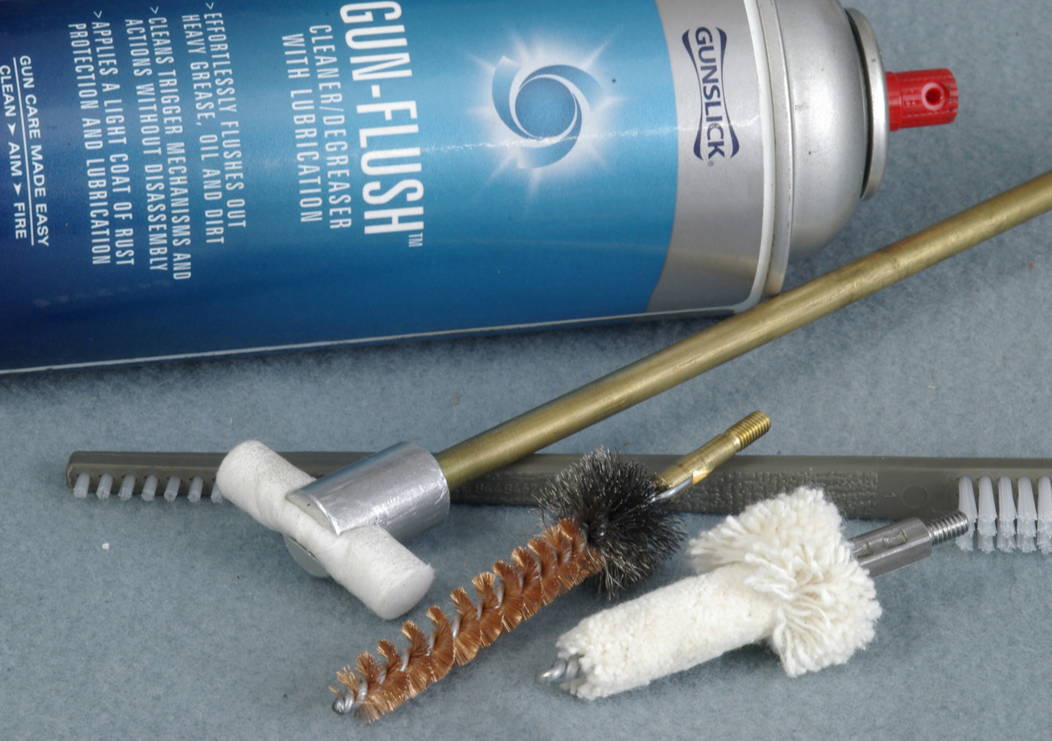 ---
Because of the silvery color it's also easier to see where the dirt is and you also know when it is clean much easier than with a black nitride or phosphate BCG. At the end of the day this is not a huge reason to choose a Nickel Boron BCG, it's just a little benny that comes along for the ride.
Reason #3 - Aesthetic
This is a subjective area, but a lot of folks tend to like the contrast of the silvery nickel boron finish against the rest of a black rifle. So, if you're looking for a way to dress up your AR-15 or even if you just appreciate quality equipment that looks good too, a Nickel Boron BCG might be something to consider for your AR.
---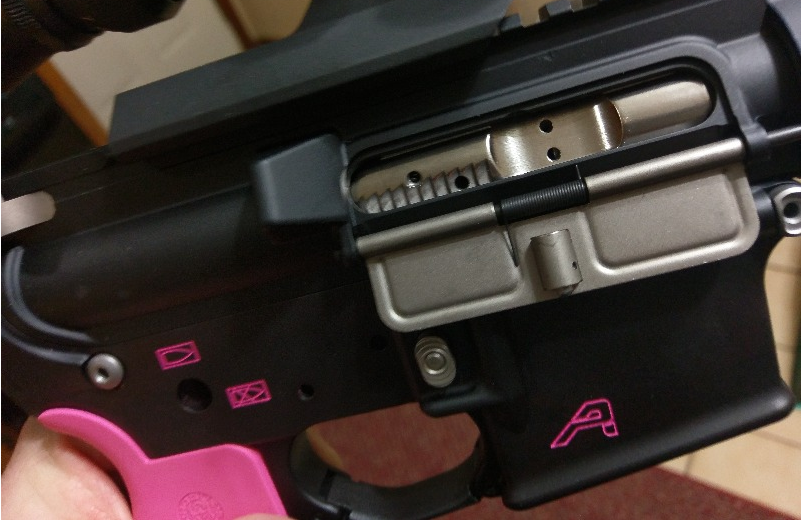 ---
Those are the top 3 reasons a Nickel Boron bolt carrier group might be a worthwhile upgrade to your AR15 rifle, carbine or AR pistol.
Available from several manufacturers, I've personally had excellent results with the Aero Precision Nickel Boron BCG, the Toolcraft Nickel Boron BCG, and the Fail Zero Nickel Boron BCG. Aero Precision does not disclose where their Nickel Boron is applied, but both Toolcraft and FailZero have their Nickel Boron coating applied by UCT Coatings of Palm City FL. Called EXO Technology, it's a patented process that applies a Nickel Boron finish so durable that it is specified on Army 81mm and 60mm mortar tubes, Blackhawk helicopter hoists, and for hard use applications on some Navy ships!
A bolt carrier group finished in Nickel Boron will generally be more expensive than a Phosphate BCG or Black Nitride BCG but not always. In my opinion, the benefits of a Nickel Boron BCG are undeniable. Whether or not those advantages are worth the increased cost is something only you can decide.
For a comparison of three of the most popular black BCG finishes see our article here: The Best Black BCG Finish - Phosphate vs Nitride vs DLC
See our review of the Toolcraft Black Nitride BCG: Toolcraft BCG - Best Black Rifle Secret Ever?
To treat yourself to a gallery of various finishes by master Bolt Carrier Group manufacturer Toolcraft, just scroll to the bottom of our Toolcraft BCG page.
Aero Precision products have consistently high quality and Aero Precision BCGs are no exception.
See these related articles:
Toolcraft Nickel Boron BCG Review
Another popular choice is Black Nitride, see our best seller here: Toolcraft BCG.
See our BCG recommendations: Best AR15 Bolt Carrier Groups
Shop some of our most popular AR15 accessories: Radian Raptor Charging handles, Radian Talon Safety Selectors and Aero Precision products.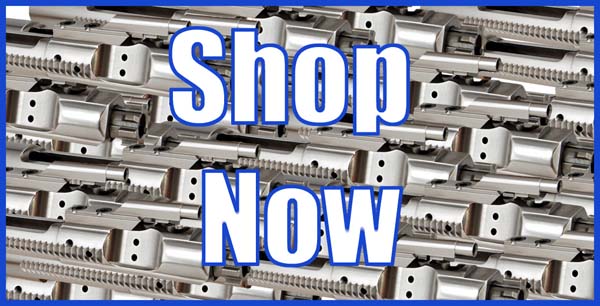 Once that build is complete be sure to shop for ammunition here: Ammo
Recent Posts
What is the MAG Qual? The Massad Ayoob Group (MAG) Qual is …

If you like convenience, selection and low prices, you owe it to yourself to shop online …

The bolt carrier group is the heart of your AR15. Let's look at some of the best! There a …