Taking things apart is easy. Putting them back together can sometimes be a nightmare. If you have disassembled your AR15 bolt carrier group (BCG) and are having trouble getting the firing pin retaining pin back in, read on!
What Is An AR15 Firing Pin Retaining Pin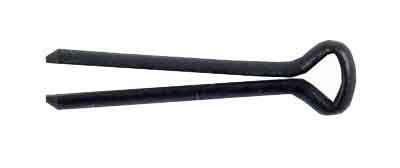 This is an AR15 firing pin retaining pin. It resembles a cotter pin
On an AR15 BCG, the firing pin is kept in the carrier by the firing pin retaining pin. This simple part resembles a cotter pin and when inserted into the left side of the carrier it keeps the firing pin from falling out.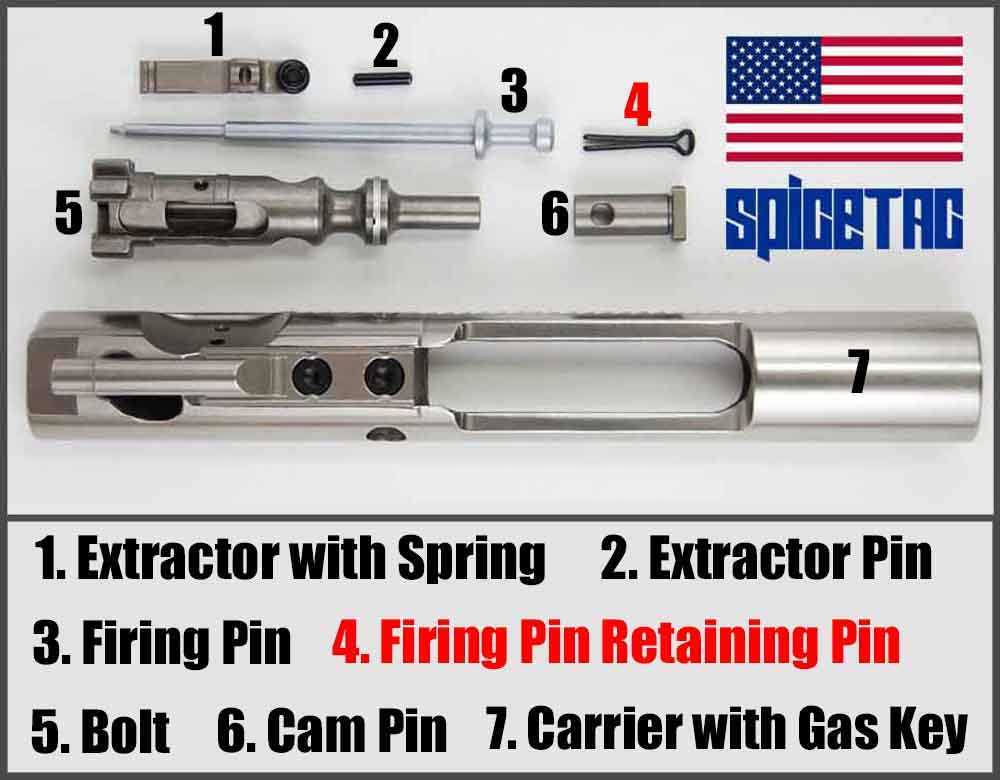 Disassembled AR-15 bolt carrier group with parts labeled
Usually this part goes in without any problem. What can happen though is the legs of the pin can spread too far apart. When this happens the pin will not want to go into the carrier. This can cause frustrations galore. But, there is usually an easy fix!
How to Install an AR15 Firing Pin Retaining Pin
At a recent Shooting Hunting and Outdoor Trade (SHOT) Show I had a chance to speak with Darvy Hensley of Toolcraft. Toolcraft is an OEM manufacturer of bolt carrier groups and as such, has to assemble thousands of them every week.
I asked him how they get the occasional reluctant firing pin retaining pin to go in. He suggested starting the pin with the circular head of the pin horizontal as seen in the photo below.

Position the head of the retaining pin horizontally during insertion into the carrier
With the pin positioned horizontally, press lightly downward on it while pushing it in.
I tried this with a few problematic retaining pins that I had lying around and damn if it didn't work on every single one of them!
Recent Posts
Shopping for body armor online? There are many good online stores to choose from. Check …

Better selection, better prices. That is why I buy guns online and you should too! There …

The Maglula UpLULA Universal Pistol Magazine Speed Loader. Funny name, great product! Lo …