Where to buy guns online? See our list of the best online gun stores!
Better selection, better prices. That is why I buy guns online and you should too!
There any many online stores that sell firearms - see our list below of some of the best ones we recommend to our customers.
Update: Gun availability is better than it has been in years. Prices are coming down as well. These sites below are some of the best places to start looking for what you need. Thank you for using our page as your gun finder!
The List:
1. Guns.com>>A Favorite Based On Customer Feedback!
2. Palmetto State Armory>>A Favorite Based On Customer Feedback!
3. Sportsman's Warehouse>>A Favorite Based On Customer Feedback!
4. Primary Arms
5. Brownells
7. Euro Optic
If you are new to shooting, check out our article Best Handguns For Beginners & Home Defense
See our latest review: Ruger Mark 4 Review
Online sales (Ecommerce) accounted for a whopping 21.3% of all U.S. retail sales in 2020.
Guns bought online through an online gun dealer will not ship directly to you. They will generally ship to a local FFL dealer who will process the proper paperwork including forms and background checks, etc. just as if you had bought the gun locally. Online gun retailers bring convenience and lower prices to the market and this is a good thing.
This short video by Mossberg summarizes how to buy a gun online.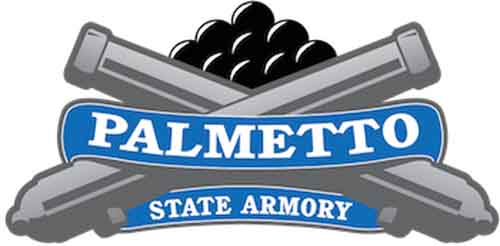 Palmetto State Armory is a powerhouse in the gun world and their online gun shop and selection of firearms is a big part of the reason. Whether you need a new gun for hunting, home defense, or concealed carry, PSA has the big brands including their own exclusive offerings.
One nice feature of their website is that you can filter results by "In Stock" which saves you a ton of time when you are shopping.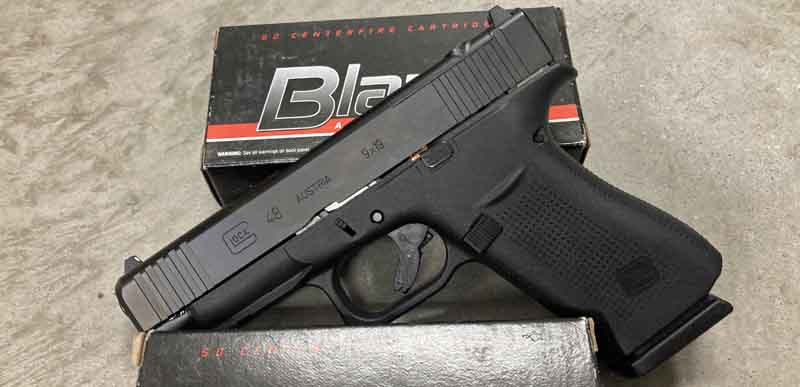 A friend recently scored this hard-to-find Glock 48 MOS online at Palmetto State Armory and it shipped to a Local Gun Store two business days later! Way to go PSA!

Most of us probably think of Brownells more for their gunsmithing tools than for firearms but they have a great selection of guns. Combined with their superior customer service, this is one of my favorite all-around online stores.
Their site also has the handy "In Stock" filter. Use it and save yourself a ton of time!
While you're there grab that set of gunsmithing punches you have been needing!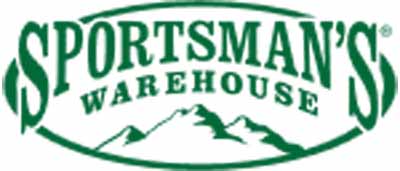 Sportsman's Warehouse carries over 10,000 firearms that you can shop for in-store or online and they are a must stop on your journey. They sell a lot of guns and are constantly replenishing their huge selection.
Sportsman's Warehouse also has a Deals and Clearance page where with discounts on everything from guns to gun safes and everything in-between.

Primary Arms has selection and service nailed down and I don't know of a single person that has ever bought from them that was unhappy. That says something.
While checking out their site, make sure you visit their Optics section and see the variety and great prices there as well!
Also, if you qualify, check out their generous Veteran, Active Duty and First Responder discount!

Sportsmans Guide goes beyond just ammo and guns and has everything else from power tools to clothing and everything in between.
For the best deals you will want to get a Sportsman's Guide membership. I saved more than the cost of the membership on my first purchase with them because the savings was so good. 5% off guns and ammo and 10% off other gear.
Definitely check them out!

Known for high end optics, Euro Optic also has a great selection of new and used guns to choose from. Definitely pop into their optics section though!
Shop some of our most popular AR15 accessories: Radian Raptor Charging handles, Radian Talon Safety Selectors and Aero Precision products.
Get the latest on the Biden Russian Ammo Ban
Looking for ammo instead? Look no further than out Best Places to Buy Ammo Online Page!

Recent Posts
If you like convenience and low prices, you owe it to yourself to shop online for your a …

The latest and greatest Ruger 22LR pistol is here! We take this Ruger Mark IV Tactical f …

The 380 ACP round is currently more popular than ever before. It is ideally suited for s …