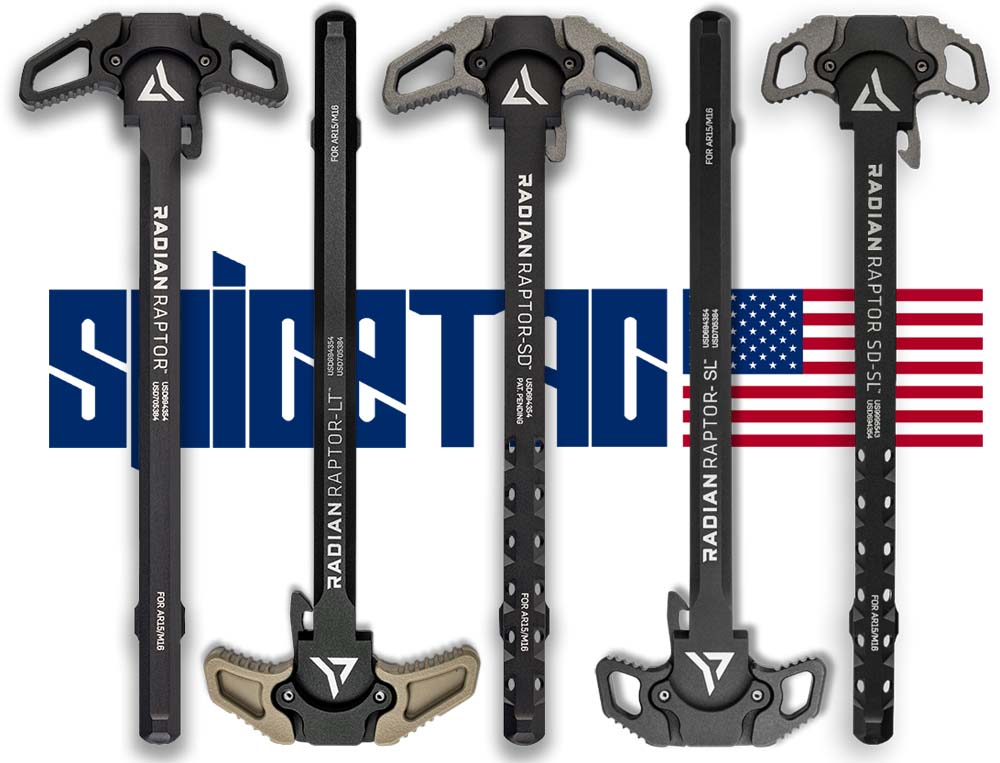 L-R: Original Raptor, Raptor LT, Raptor SD, Raptor SL, Raptor SD-SL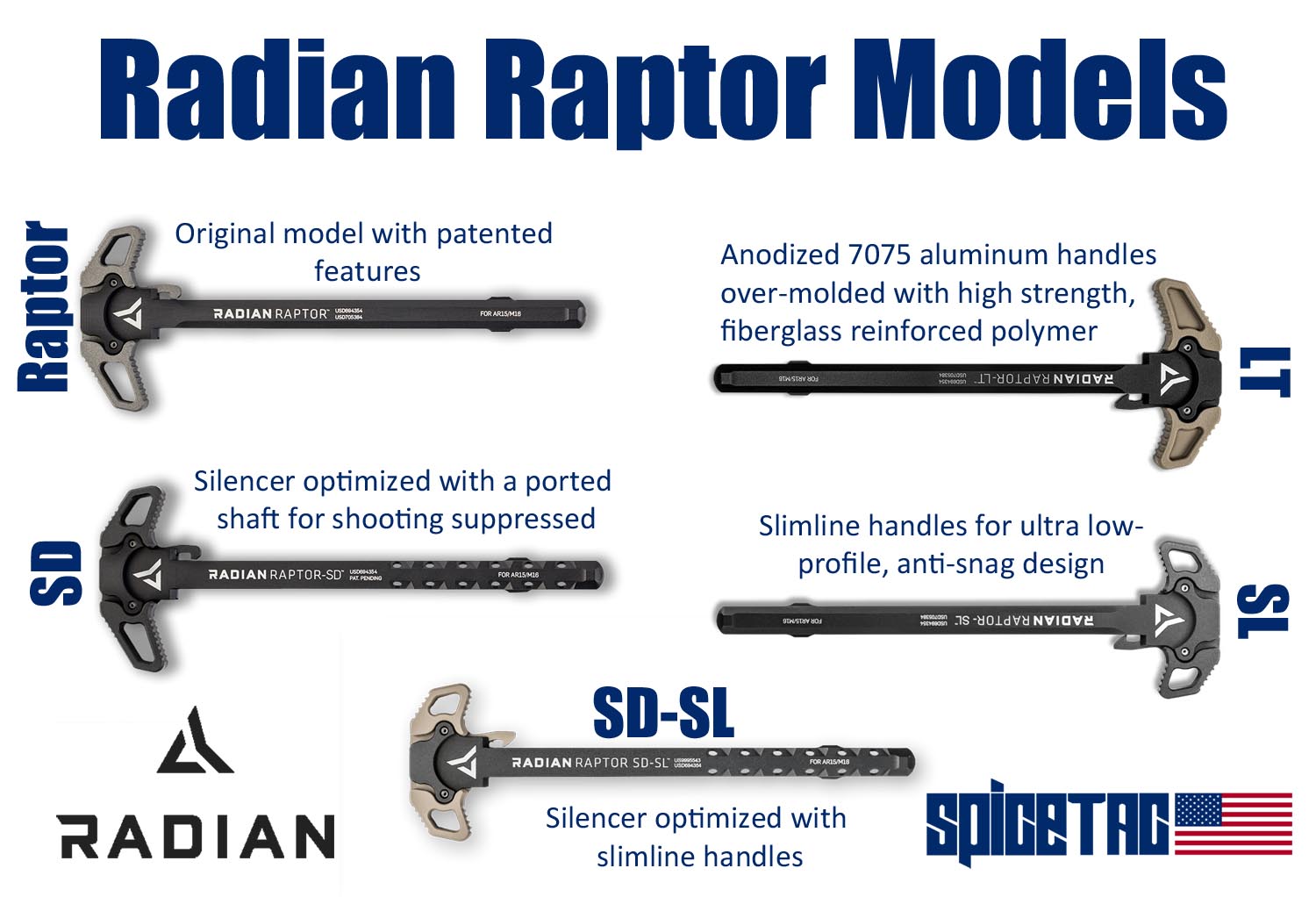 Infographic summarizes the various Radian Raptor charging handle models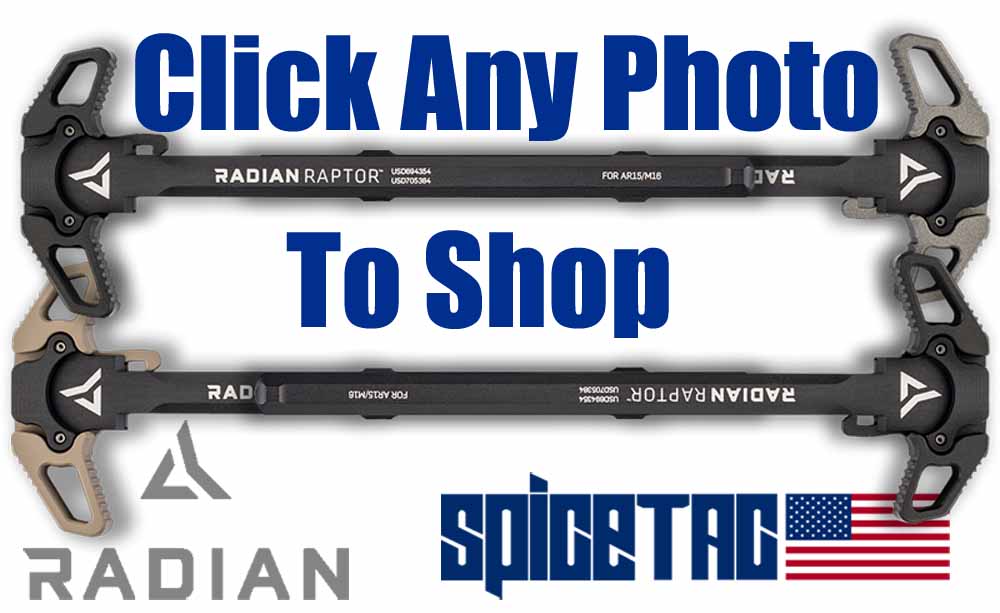 Radian Weapons (AXTS) helped bring the AR-15 into the 21st Century with the introduction of their patented Raptor ambidextrous charging handle. Not content to rest on their laurels, they have continued to push the envelope with the introduction of several new models. Each new model brings new features to the lineup. Let's take a look at them!
First, Radian Raptor charging handles all have several things in common. All have the patented ambi handles, 7075 MILSPEC Type III hard anodized aluminum construction, oversized roll pins for strength, limited lifetime warranty and are 100% designed and manufactured in the USA.
Original Raptor Charging Handle (below): The original design with all the ground breaking improvements from Radian Weapons. Currently available in a variety of finishes including Black, Flat Dark Earth (FDE), Tungsten Grey, Brown, and NP3.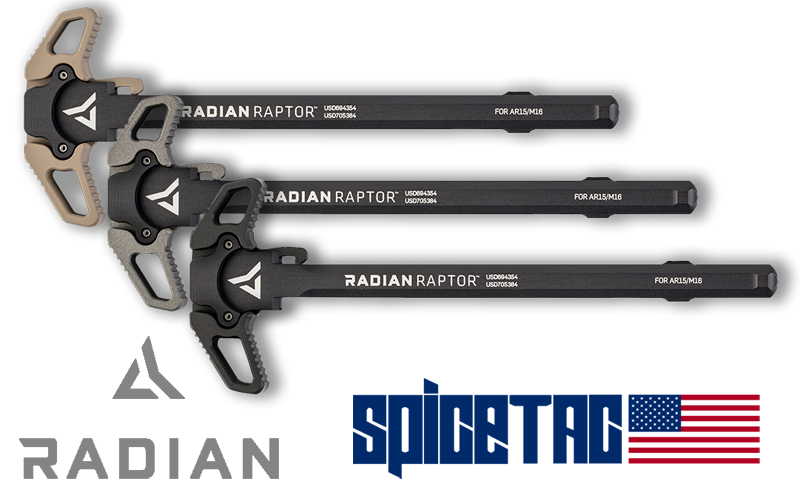 Raptor LT Charging Handle (below): Hard anodized aircraft quality 7075 aluminum handles are over-molded with high strength, fiberglass reinforced polymer. That change to the handle construction saves weight and saves you money. The body of the charging handle is unchanged from the original.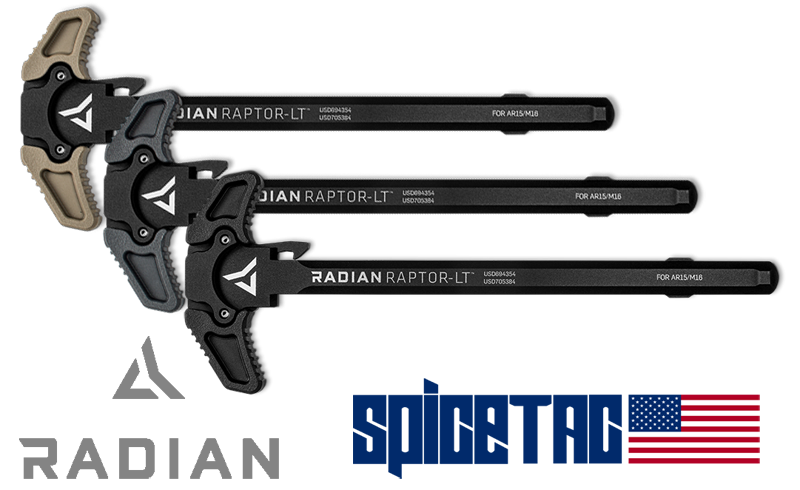 Raptor SD Charging Handle (below): Silencer optimized. Handles are identical to the original, but with a ported shaft to redirect gasses down and forward, away from a shooter's face when shooting suppressed.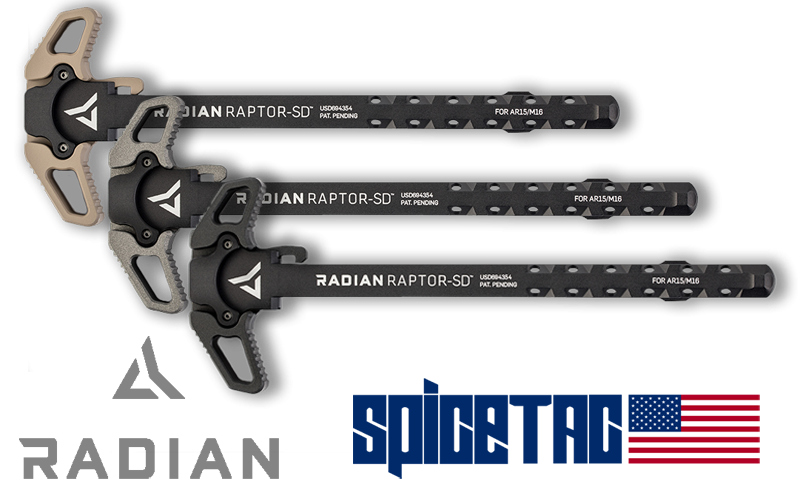 Raptor SL Charging Handle (below): Slimline handles for ultra low-profile, anti-snag design.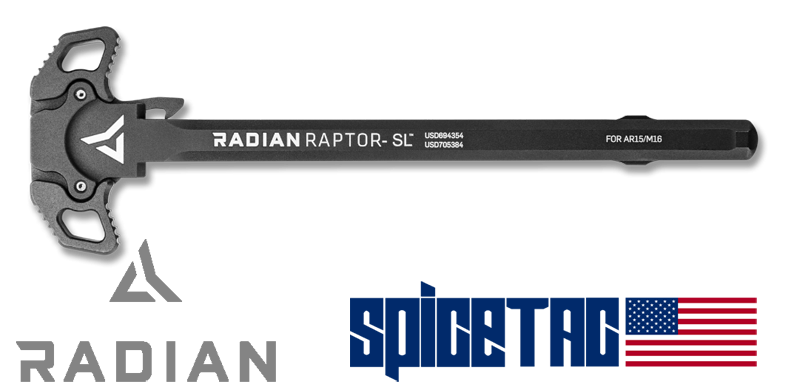 Raptor SD-SL Charging Handle (below): This hybrid mates the slimline handles of the SL model with the ported shaft of the SD model to bring you the best of both worlds. Ideal for the AR15 shooter that is shooting suppressed and also wants the anti-snag features of the ultra low profile handle.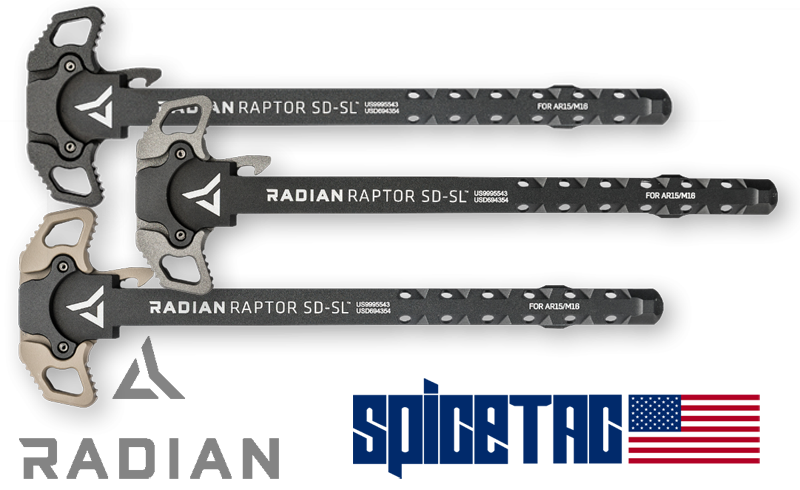 Any Raptor charging handle is an excellent part for a new build or as an upgrade to an existing AR-15. With this expanded selection, Radian Weapons has made sure that you can find the exact model that you need!
Note: Radian Weapons did not leave the AR10 out! A full line of AR10 charging handles is available, see our AR10 Charging Handles.
Recent Posts
History The story of the M-16's procurement and the evolution of its components over time is …

AR15 BCG finishes (l-r) Toolcraft Titanium Nitride, BCM BCG with Robar NP3+, Toolcraft Nick …

Diamond-Like Pedigree A Toolcraft Diamond DLC Bolt Carrier Group is, first and foremost, a Tool …